Birthday Ride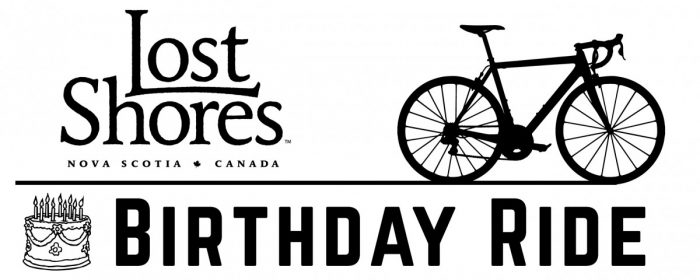 Sunday, August 18, 2024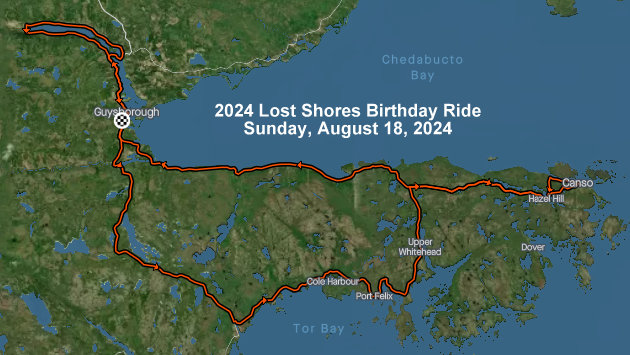 We'll be back in Guysborough in 2024 for our 8th year bringing cyclists to enjoy Lost Shores' low traffic oceanfront 35, 50, 90 and 120 km routes. Our Lost Shores Gran Fondo evolved to this acoustic version which we are happy to offer FREE to anyone who has a birthday in 2024. This is all about the joy of cycling. It's a fully supported ride with signage, snack stops along the way and cake and ice cream at the finish. It's our way to pay it forward and make these amazing rides accessible to everyone. For a look around the neighborhood, check out some of our most popular images at https://lostshores.ca/parkway-tour/.
Event site is at Guysborough Mall with gas, groceries, convenience and NSLC all on site and open 7 days a week. Overnight parking is allowed and we'll have porta potties available. Look for the Lost Shores trailer with the big banner. We'll have a welcome table with sign-in sheets, granola bars and water. Robins Donuts opens at 6 am. Post ride showers are available free at the nearby Chedabucto Lifestyle Center on Green Street.
Rides start at 0900 following a brief Motor Vehicle Act reminder. Turn left exiting the mall and let the fun begin.
35, 50, 90 and 120 km routes, stunning oceanfront scenery, all well marked with our distinctive yellow arrows. Still want more? Try the 120 and 35 for 155 km of glory. Expect rolling hills, lots of them. The 35 km Intervale Loop is back with with minimal hills, new paved shoulders and its own rest stop. For everyone else, water/snack stops at Port Felix (km 43), Canso (km 73), Queensport (25 km from the finish). It's a bit remote out here with limited cell service so we provide roving motorcycle support.
Fear & Loathing in Lost Shores Hill Climb returns for the 6th year. You'll need the Strava app on your smartphone for this. Load up with some carbs at the Queensport rest stop and see how your time compares with 300+ other Strava riders. Here's the Strava link, https://www.strava.com/segments/21019533
Birthday cake and ice cream will be waiting for you at the finish.
RSVP appreciated to rob@lostshores.ca. That makes it easier for us to plan water, snacks, porta potties, birthday cake and ice cream. Either way, we'll make sure we have extra of everything.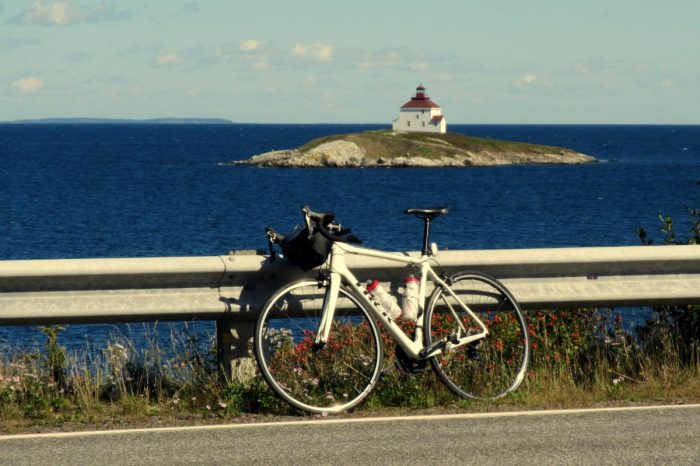 Here are the routes in downloadable format.

Getting Here
Take the Trans Canada 104 to exit 37. As you get off the highway from either direction, turn left at the stop sign and take Highway 4 for 1.5 km and turn right onto Highway 16 just before the railway tracks. Take Highway 16 for 30 km through Lincolnville and Boylston and you'll find yourself in Guysborough. Highway 16 does a bit of a zigzag with 2 rights and then a left at the Courthouse Museum and Guysborough Mall is just ahead around the bend on your left, civic number #9996 Highway 16.
Where to Stay
Overnight parking is free at the Guysborough Mall and municipal parks in Dorts Cove and Queensport. There is also camping available nearby at Boylston Provincial Park or down the shore at Fox Island.
For lodgings, try www.visitguysborough.ca or https://www.airbnb.com/s/Guysborough–Canada.
Food and Beverage
On site, Robins opens at 6 am with coffee, breakfast and light lunches.
On site, Independent grocery store with excellent deli opens at 10 am
Main St, Big G's Pizza eat in or take-out. 902-533-1886, https://www.biggspizza.ca/
Harts Store on Hwy 16 in Boylston also has amazing sandwiches and more.
NSLC store (with cannabis) at mall is open Sundays but consuming alcohol at the mall is not legal.
Got Questions?
Email rob@lostshores.ca or call Rob at home 902-358-2939 or cell 902-870-4793 (cell service out here is limited but a text will work).
Hope to see you Sunday, August 18th!